Need advice?
Do you need advice on choosing a psychologist, or are you just not sure if you are doing the right thing?
If you need help, for example in choosing a psychologist, or with choosing the length and method of consultation, write your query here and our team will contact you as soon as possible.
We also recommend viewing our product section located at the bottom of the webpage.

We are here for you.
Private psychological counselling team Mojra.info
---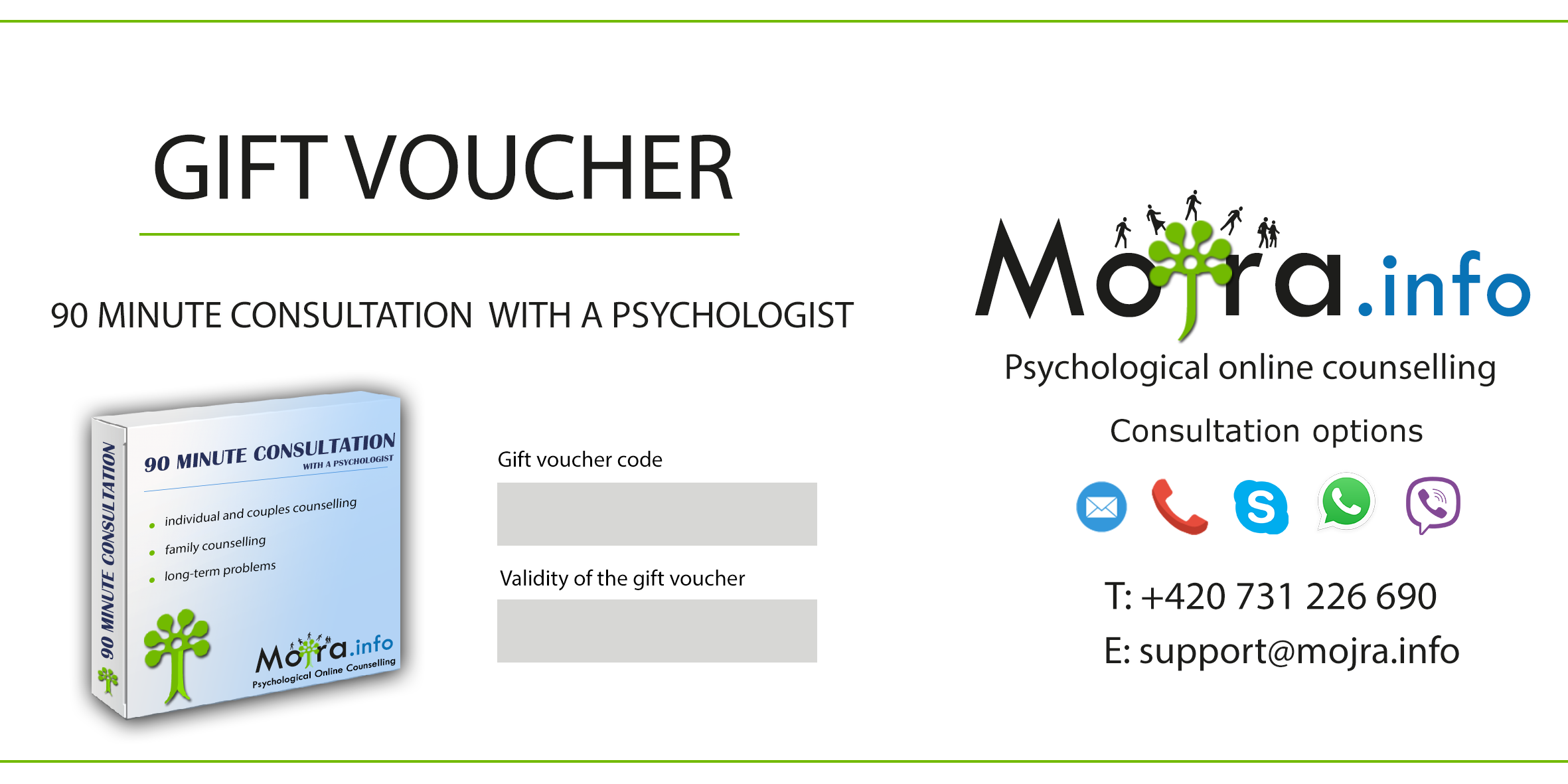 Gift Voucher

90 minute consultation with a psychologist

Do your parents, family members, friends or acquaintances have long had problems with relationships and do not know where to go? Do you think that the only way for them is couple or family therapy? Then this type of gift voucher is the most suitable. The 90 minute consultation with a psychologist is primarily intended for group therapies. It offers enough space for all participants to express themselves and for the psychologist to address current issues and work collaboratively to help arrive at the most favourable solution to the problem.
We believe this could be a great gift for your dear ones as it provides an opportunity to regain mental health well-being.
How to order a gift voucher?
Click "Buy Gift Voucher"
The chosen gift voucher for 90 minute consultation will already be marked as selected
Select payment option and if you have a discount coupon please add the code into the section "Coupons and Gift Vouchers"
ONLY tick the box if you wish to receive the voucher by post
Sign up or log in into your account
If you agree to the terms and conditions and personal data processing tick the box and complete the "I am not a robot" section
Click "Complete Order"
How do gift vouchers work and how to use them when booking appointment with a psychologist?
The gift voucher is valid for 120 days.