Need advice?
Do you need advice on choosing a psychologist, or are you just not sure if you are doing the right thing?
If you need help, for example in choosing a psychologist, or with choosing the length and method of consultation, write your query here and our team will contact you as soon as possible.
We also recommend viewing our product section located at the bottom of the webpage.

We are here for you.
Private psychological counselling team Mojra.info
---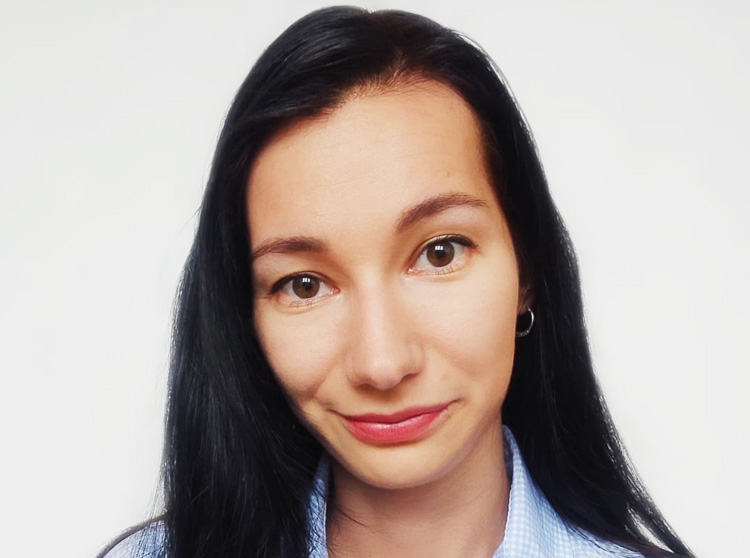 Psychologist's rating :
Number of ratings: 5
| | |
| --- | --- |
| Psychologist's punctuality | |
| Psychologist's preparedness | |
| Psychologist's approach to clients | |
| Overall satisfaction with the psychologist | |
Areas of expertise
Individual psychological counseling for adults
Trauma and PTSD
Anxiety (loneliness)
Panic attacks and anxiety disorders
Difficulties in romantic and interpersonal relationships, as well as parent-child relationships

Building personal boundaries, low self-esteem, issues related to self-realization and self-awareness

Education and experience
Vasyl Stefanyk Precarpathian National University, Faculty of Philosophy, major in "Psychology."

Since 2017, I have been working as a psychologist. I continuously enhance my professional skills through studies, training, conferences, personal therapy, supervision, and collaboration with colleagues. My recent training includes:


Training in the use of "Sand Therapy in Psychological Practice."
Qualification enhancement course in "Utilizing Art Therapy in Practical Psychology."
Basic course in "Solution-Focused Therapy," member of the Polish Association of Solution-Focused Therapists.
Course on "Working with PTSD in wartime conditions."
Introductory course in Transactional Analysis (TA 101) by the European Association for Transactional Analysis.

For me, psychology is a valuable, fascinating, yet challenging path to self-discovery. I won't walk this path for you, but I can be your support, mentor, or someone who is important to you at this moment. I'll emphasize your strengths and help you accept and strengthen your weaknesses. You will learn to listen to yourself, feel yourself, accept yourself, understand yourself, love yourself, and choose yourself.

---
Language consultation options
Consultation options